Hey guys and gals, hope you are having an awesome Holiday season so far. Miyaki Claus is here today to deliver a late gift = some updates to the premium courses in our Physique Academy. That's the beauty of these digital resources. When I learn something new based on my experiences as an athlete or coach, I can easily share it with you. They're not static, and ultimately outdated, like books/ebooks can be.
And I definitely learned some new things this past year. Here are the bonus sections I added to our Physique Nutrition Strategies course for 2020:
1. The Natural Mr. Universe Diet
This is the exact nutrition program I used to prepare for my 2nd place finish in the Masters Men's Physique Division at the Natural Mr. Universe Contest.
It includes my specific calorie and macronutrient breakdowns, daily eating template, and sample meals.
In an in-depth screencast, I walk you through the details and reasoning behind my program set-up, even including how I integrated weekly alcohol drinks into my prep process.
I truly believe this program is much more time-efficient and real-world friendly than the typical fitness industry nutrition program
2. My Updated Peak Week Strategies
This is my most up-to-date peak week process and strategies
Learn how to look your absolute best for a professional fitness-style photo, or social media post
In an in-depth screencast, I go through what to do with your training schedule, water, and sodium intake during the final week before a photo shoot or physique show
Research-based carb-loading strategies, and the differences between recommendations for performance athletes vs. physique athletes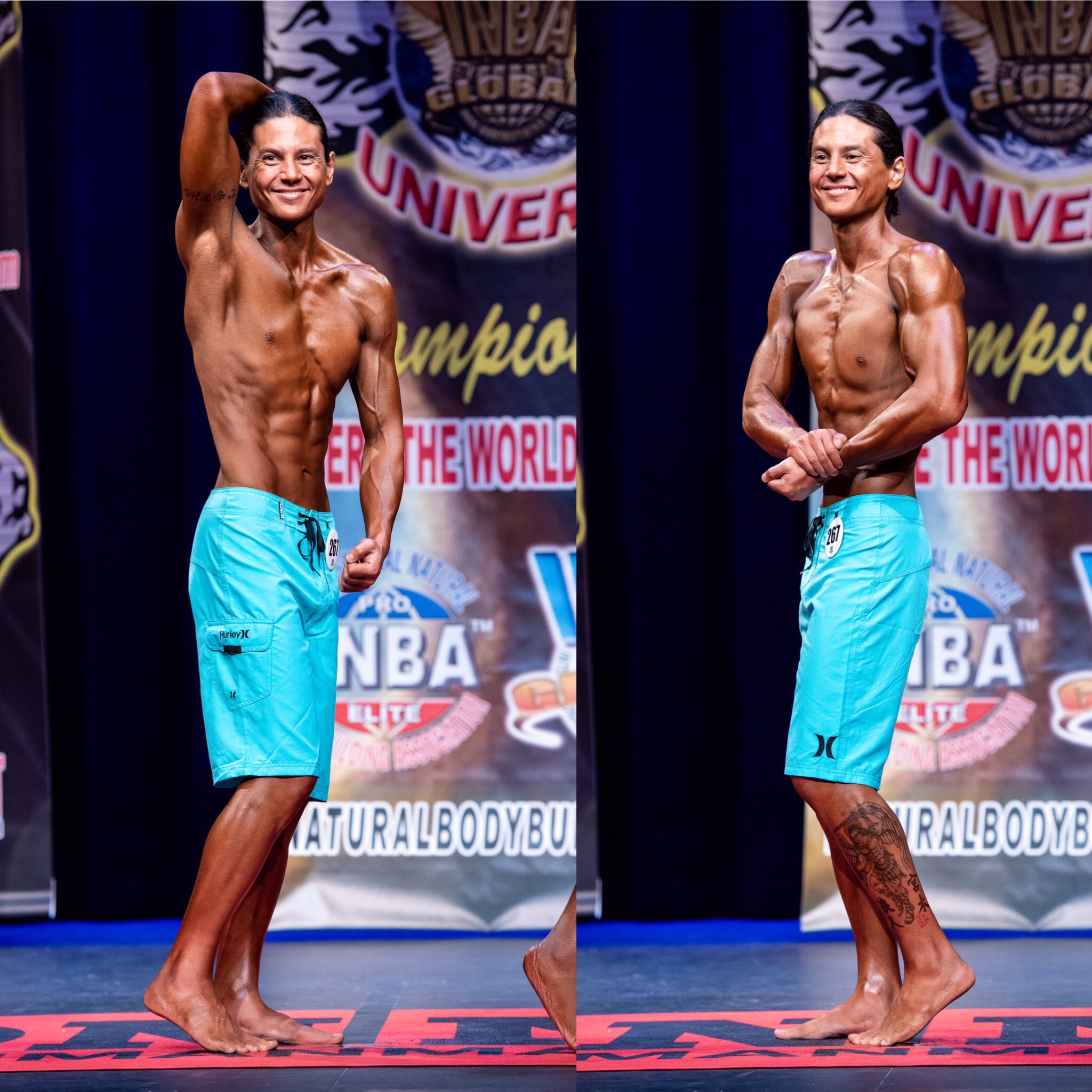 Nate at the 2019 Natural Mr.Universe Contest

And here is the bonus section I added to our Natural Physique Training course:
1. The 2-Day Advanced Training Template
This is the exact training program I used to prepare for both The Natural Mr. Universe Contest and a pro photo shoot featuring 40+ year-old athletes
In an in-depth screencast, I walk you through the details and reasoning behind my specific template set-up, and exercise selection process
The higher rep schemes and more recovery time in this program are great for older (40+), as well as hard-gainer demographics
This program is also very time-efficient for busy professionals
If you're already enrolled in these premium courses, well, you know by now that you got these updates to the course curriculum for free as promised. And you'll continue to get any future updates for free as well.

If you are not enrolled yet, I invite you to check out what our courses have to offer on their homepages: Physique Nutrition Strategies & Natural Physique Training
Hope you have a happy and healthy 2020!